Scalable And User-Centric Superior
Web Development

Solutions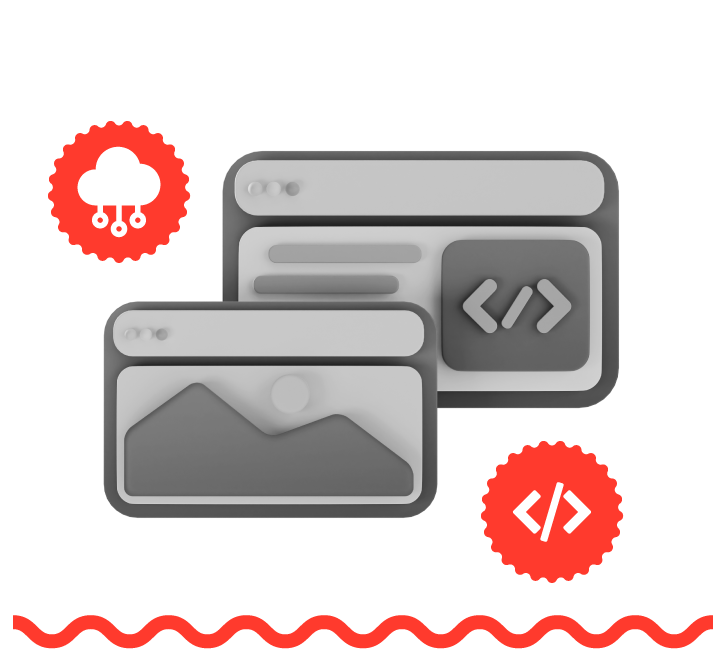 At Wolfable, we prioritize our clients and their customers, delivering website solutions that yield measurable business outcomes. Our team of web developers is dedicated to assisting brands navigate the dynamic digital landscape, ensuring their success.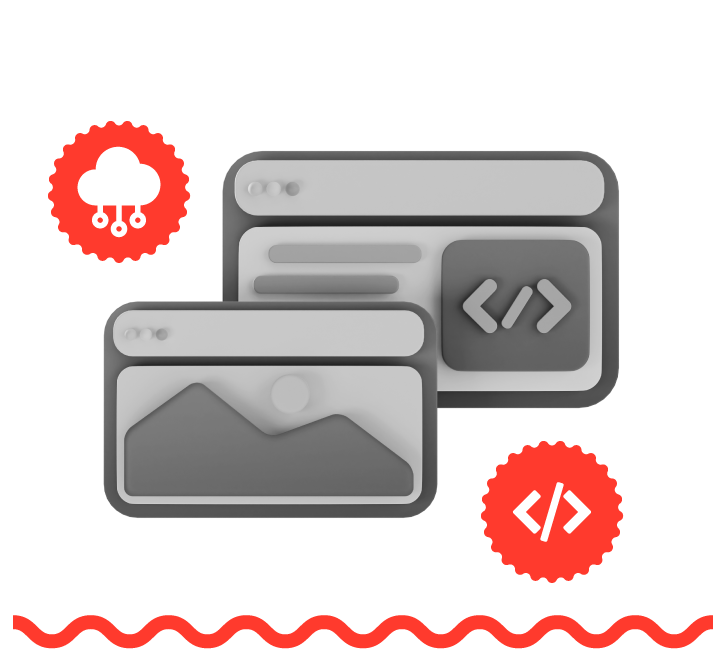 Our
Web Development

Services
At Wolfable, we specialize in the development of user-centric websites and web applications. We leverage our unique development processes and rely on a highly skilled team of developers and designers to deliver exceptional results.
Thinking Creatively
We believe in unleashing creativity to design unique and captivating websites. Our team of talented designers and developers think outside the box to create visually stunning and engaging websites that resonate with your brand identity. By understanding your goals and target audience, we infuse creativity into every aspect of the website, including layout, color schemes, graphics, and interactive elements. This creative thinking sets the foundation for an exceptional web presence.
Professional Approach
Our development process is driven by a strong professional approach. We meticulously plan each phase of the project, adhering to industry best practices and quality standards. Our team conducts thorough research, prepares comprehensive project specifications, and follows agile methodologies to ensure smooth project execution. We emphasize effective communication, timely updates, and collaborative decision-making to keep you informed and involved throughout the development process. Our professionalism guarantees that your website is delivered on time and meets your expectations.
Convenient Output
We understand the importance of delivering a website that is not only visually appealing but also user-friendly and convenient for both you and your audience. Our development process focuses on creating websites that are responsive, intuitive to navigate, and optimized for various devices. We prioritize user experience, ensuring that visitors can easily find information, access key functionalities, and engage with your website seamlessly. Our goal is to provide a convenient output that enhances user satisfaction and drives your online success.
Ready to take the first step, let's talk.
Delivering
Website Development

Excellence:
A Foundation of Transparency and Trust
We conduct comprehensive discussions to understand your goals, target audience, and desired functionalities.
Our talented designers create visually appealing and user-friendly interfaces, ensuring a seamless browsing experience.
Skilled developers bring the design to life, using cutting-edge technologies for responsive and feature-rich websites.
We perform rigorous quality assurance tests to ensure functionality, compatibility, and optimal performance.
We offer ongoing support, including security updates, backups, and enhancements to keep your website running smoothly.
Transform Your Website into a High-Performing Business Growth Engine
Whether you are launching a new business or aiming to enhance an existing website, our team of developers is fully equipped to provide comprehensive support. Benefit from the convenience of working with multiple senior developers and designers who consistently thrive to deliver exceptional results.
Web App Development

Web Design

Web Integration

Web Quality Assuration

E-commerce Development

Mobile Responsive Development

Custom Web Application Development
Website Optimization

UX/UI Design

Website Audit & Consulting

Website Migration

Website Security
1
What are the essential requirements for developing a website?
The essential requirements for developing a website typically include a domain name, web hosting, website design, content, and functionality. Additionally, you may need to consider factors such as responsive design for mobile devices, search engine optimization (SEO), and security measures.
2
How much does it cost to develop a website?
The cost of developing a website can vary depending on several factors, including the complexity of the design, the number of pages, the functionality required, and the level of customization. It is best to consult with a professional web development company to get an accurate estimate based on your specific requirements.
3
Which technology should I choose for my website?
The choice of technology for your website depends on various factors such as the nature of your business, your website's objectives, scalability requirements, and the expertise of your development team. Common technologies used for website development include HTML/CSS, JavaScript, PHP, Python, and content management systems like WordPress or Drupal.
4
How long does it take to develop a website?
The time required to develop a website can vary depending on the complexity and scope of the project. Simple websites with basic functionality may take a few weeks, while more complex websites with advanced features and customizations may take several months. It is important to work closely with your web development team to define clear timelines and milestones.
5
What is the most critical factor in website development?
The most critical factor in website development is understanding and meeting the needs of your target audience. User experience (UX) design, intuitive navigation, fast loading times, and mobile responsiveness are crucial for creating a positive user experience. Additionally, optimizing your website for search engines (SEO) and ensuring it is secure are also important factors for long-term success.