Search Engine Optimization
Improve ranking, increase site-traffic, gain customers, and grow.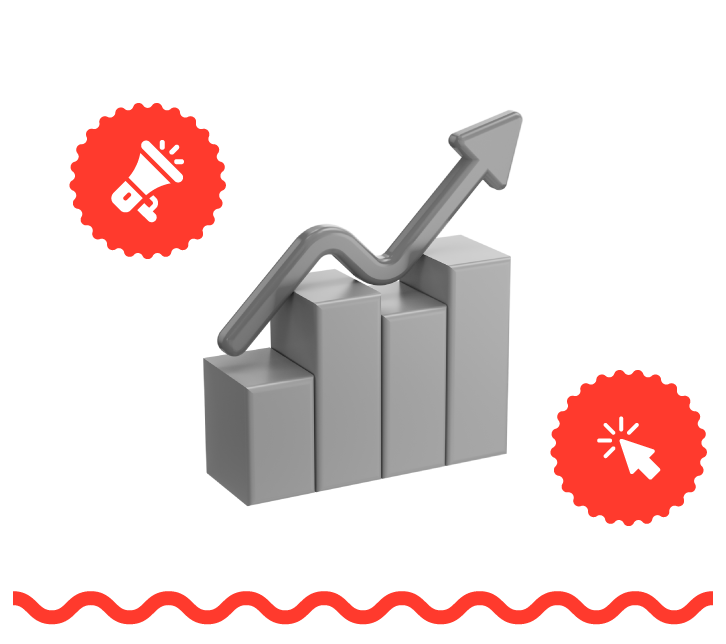 At Wolfable, our professional SEO services are designed to elevate your brand's visibility and establish a formidable digital presence. We specialize in optimizing your website to attract a substantial volume of organic traffic from leading search engines, resulting in the generation of valuable and qualified leads.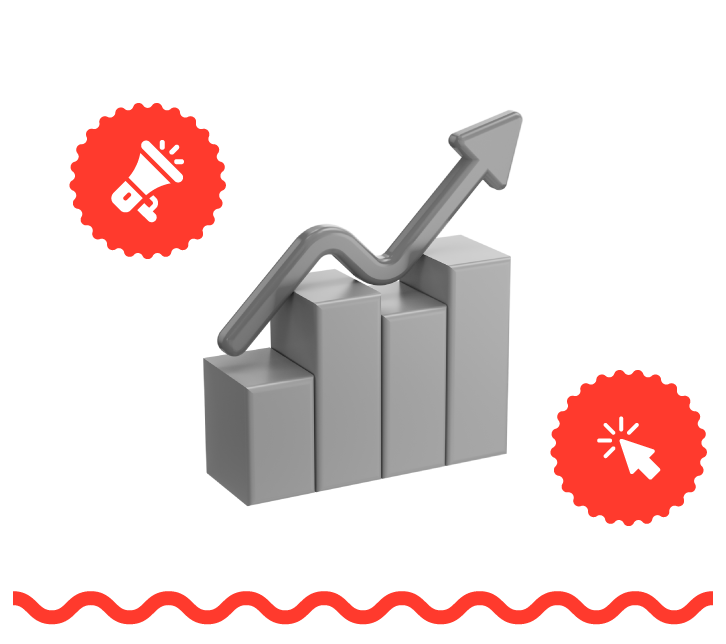 Our
Search Engine Optimization

Services
We at Wolfable, specializes in delivering top-notch search engine optimization (SEO) services tailored to websites and web applications. Our track record includes extensive URL crawling, resolving numerous technical concerns, and relentless efforts to improve keyword rankings. We are dedicated to providing our clients with the highest quality work, ensuring their satisfaction and online success.
SEO Audit Strategy
We conduct in-depth audits to analyze your website's performance, identifying areas for improvement and creating a tailored strategy to enhance its search visibility.
Optimized Content
Our team creates engaging and SEO-friendly content that not only captivates your audience but also helps your website rank higher in search engine results.
Technical Audits
We meticulously examine the technical aspects of your website, addressing issues that may hinder its performance and ensuring optimal indexing and crawling by search engines.
Information Architecture
We optimize your website's structure and navigation, making it user-friendly and search engine-friendly, resulting in improved user experience and better organic rankings.
Ready to take the first step, let's talk.
Our Essential Approach To
Search Engine Optimization

Is Designed To Boost Business Growth
We conduct a thorough analysis of your website, target audience, and competition to gain valuable insights and identify areas for improvement.
Our team performs extensive keyword research to identify the most relevant and high-impact keywords for your business, optimizing your website's content accordingly.
We optimize various on-page elements such as titles, meta descriptions, headings, and content structure to improve your website's visibility in search engine results.
We employ proven techniques to enhance your website's authority and reputation through high-quality backlinks, social media signals, and online brand mentions.
We closely monitor and track the performance of your website, continuously adapting our strategies to ensure consistent growth and improved search rankings.
Distinguishing Your Business with Wolfable's Effective SEO Strategies
We serve a diverse range of businesses, spanning from local enterprises to international brands. Our clientele includes those who approach us with specific objectives or challenges. Regardless of the situation, we are capable of providing assistance. Our SEO services cover a wide spectrum of search optimization areas, including thorough technical audits, comprehensive keyword research, strategic SEO planning, and even recovery solutions. We are dedicated to delivering customized and effective SEO solutions to address the individual requirements of each client.
Keyword strategy

Content optimization

Technical SEO

Link building

E-Commerce SEO
Local SEO

SEO audits

Website migrations

ROI forecasting

Algorithm recovery
1
Why is search engine optimization (SEO) important for any business?
Search engine optimization is crucial for businesses as it enhances their online visibility and organic search rankings. By optimizing their website and content, businesses can attract more relevant traffic, increase brand awareness, and ultimately drive conversions and revenue.
2
How much does SEO service cost?
The cost of SEO services can vary depending on several factors such as the scope of work, competition in the industry, and the specific needs of the business. It is best to consult with an SEO agency or professional to get a tailored quote based on your requirements and goals.
3
How much time should you consider for search engine optimization service?
The time required for SEO services can vary depending on the current state of your website, competition, and the goals you want to achieve. SEO is an ongoing process that requires continuous efforts and optimization. Typically, it is recommended to allocate a minimum of 6 to 12 months to see significant results and ongoing improvements.
4
Are both on-page and off-page SEO important?
Both on-page and off-page SEO are crucial for a comprehensive SEO strategy. On-page SEO focuses on optimizing website elements such as content, meta tags, headers, and internal linking. Off-page SEO involves activities like link building, social media engagement, and online reputation management. A well-rounded approach that addresses both aspects is essential for achieving higher search rankings and maximizing organic visibility.
5
Why is SEO a right investment in the marketing budget?
SEO offers a high return on investment (ROI) compared to other marketing channels. By investing in SEO, businesses can generate organic traffic, increase brand visibility, and improve conversions without relying solely on paid advertising. SEO provides long-term benefits, as higher search rankings can drive ongoing organic traffic and reduce dependence on paid advertising, making it a cost-effective and sustainable marketing investment.