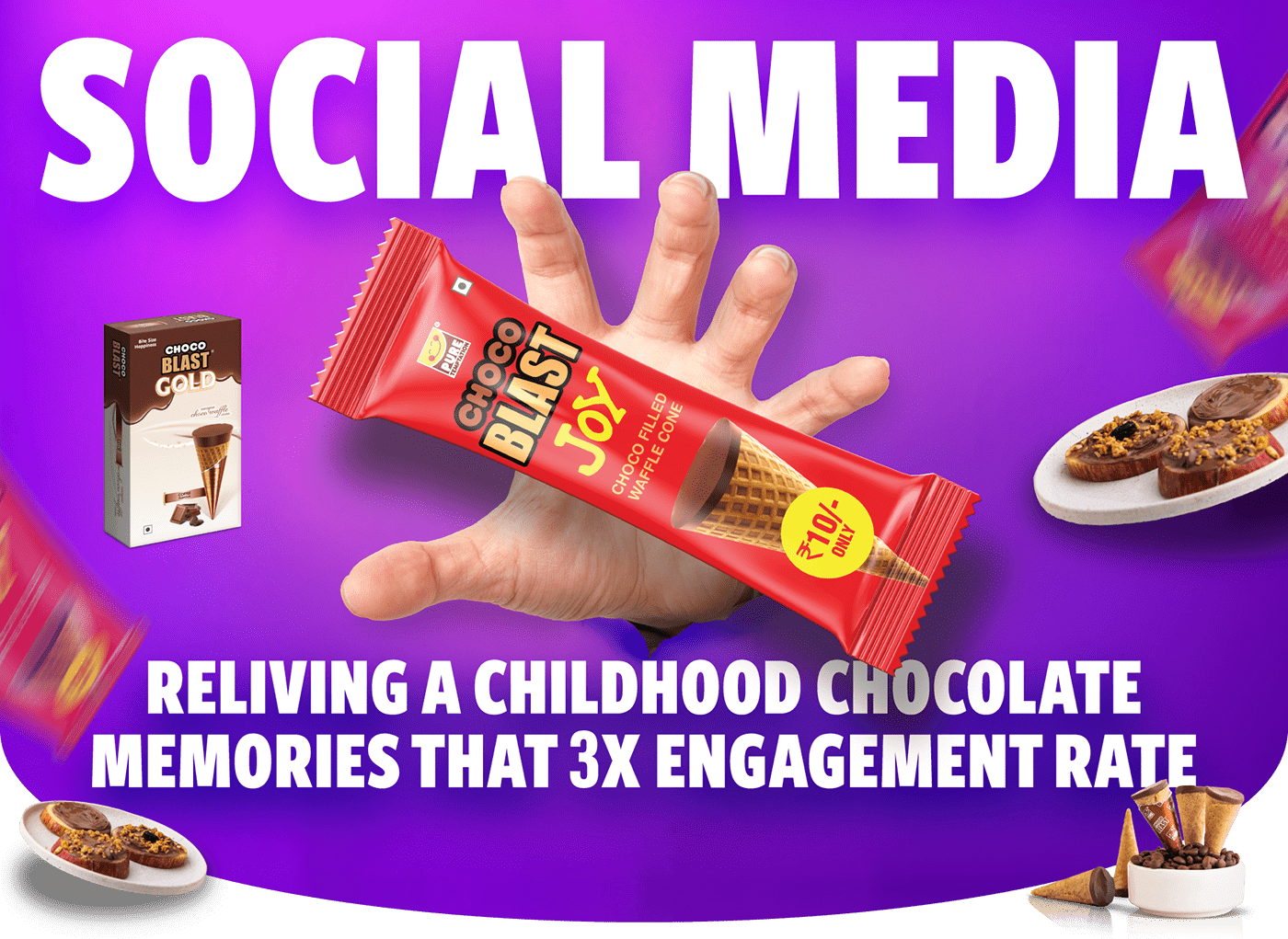 Reliving a childhood chocolate memories that 3X engagement rate on social media
With the increasing demand for online chocolates approaching, we have launched a campaign on Chocoblast at social media platforms designed to drive the interest of their customers and invite them to try a chocoblast waffle cone. One bite of chocolate waffle cone and your thoughts will be different about it.
These engaging creatives 3X the overall engagement rate of social media and also boost up likes and shares as compared to average creatives on the Chocoblast Instagram page. We also assisted with strategy, ad planning, and thought process content.