Best
Manufacturing

Digital Marketing Agency
A full-service digital marketing agency with creative and technical expertise aligned towards helping the manufacturing sector maximize ROI and achieve goals.
Growth-Focused Digital Marketing Agency
For Manufacturers
Since 2016, Wolfable has always been the top digital marketing agency for manufacturing companies. Leveraging our years of marketing experience and expertise in the manufacturing industry, we have helped numerous manufacturers scale and achieve measurable results.
Our marketing strategies for manufacturing companies are focused on delivering unparalleled solutions that augment sales, drive revenue and exceed expectations.
We have gone through many complex projects in the manufacturing sector, where we used our knowledge and skills to implement unique and personalized marketing efforts that increased brand visibility and captured more qualified leads.
Marketing Expertise You Can Trust
Digital Marketing Services For Manufacturing Companies
Search Engine Optimization (SEO) For Manufacturing Company
Manufacturing SEO services to improve a website's visibility and ranking on search engines to ensure you reach the right audience.
Paid Marketing For Manufacturers
Success-driven paid marketing ads and campaigns to drive website traffic that help you generate more leads, sales, and conversions.
Social Media Marketing For Manufacturing Industry
Reach a broader audience on social media platforms effectively through engaging, informative, and creative posts, videos, and targeted ads.
Web Design & Development For Manufacturing Industry
Personalized web design & development service focused on creating attractive & innovative websites that reflect the brand's value and offerings.
Conversion Rate Optimization (CRO) For Manufacturer
Gain performance insights, data-driven recommendations, and other key metrics to improve your website's performance and boost conversions./p>
Video Production For Manufacturing Company
Transform your raw videos into professional and compelling videos to engage viewers on social media, websites, or other platforms.
Content Marketing For Manufacturing Company
Increase your brand awareness, boost traffic, and engage customers with high-quality content tailored for each platform and needs.
Local Listing For Manufacturing Industry
Optimize web presence through local listing and local SEO to help your audience find out about your business easily and instantly.
Digital Marketing Agency

Built to Support Manufacturers Like Yours
From B2B to D2C, we support wide manufacturing industries to establish a solid brand presence with which they can drive growth.
Advantages Of Digital Marketing For Manufacturers
Increases Brand Credibility

Creates Brand Awareness

Better ROI

Generate Quality Leads
High Conversion Rates

Enhances Reputation

Cost-Effective
Want To Generate High Quality Leads?
Partner with us – the best marketing agency for manufacturers and achieve revenue-driven growth.
1
What is the role of digital marketing in the manufacturing industry?
Digital marketing plays an important role in the manufacturing industry. It helps increase lead conversions, promote products online, generate more sales, and build brand awareness through effective planning and execution of marketing activities and strategies.
2
Why are the advantages of digital marketing for manufacturers?
Every digital marketing strategy and plan can be designed to help manufacturing companies faster their business growth and offer numerous advantages. Some of the common benefits of manufacturing digital marketing services are increased national and international reach, measurable results, effective audience targeting, better engagement, improved conversion rates, and more such benefits.
3
How does a digital marketing agency help manufacturers?
A digital marketing agency for the manufacturing industry can help manufacturers connect with B2B and B2C audiences through various marketing activities such as advertising, campaigns, manufacturing SEO, content, and video marketing.
After defining the business goals and objectives, a manufacturing digital marketing agency will craft the best strategies to reach a wider audience, gain better customer insights, and increase sales and revenue.
4
What is B2B marketing for manufacturers?
B2B marketing stands for business-to-business marketing, which refers to a business promoting its product and service to other businesses to help improve its process.
5
Why is digital marketing important for manufacturing companies?
In today's digital world, manufacturers need to leverage digital marketing services to increase their brand awareness. Digital marketing services for manufacturing companies not only help them boost brand awareness but also improve customer engagement and increase sales and revenues.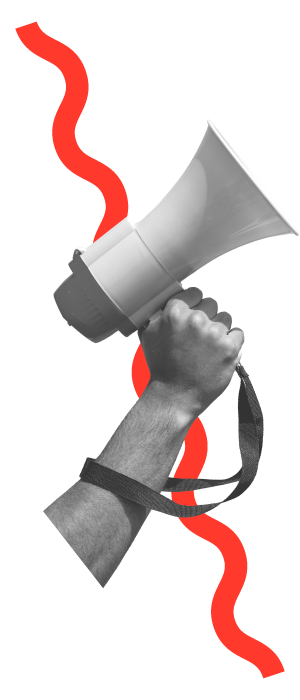 That's What Our Client Said!
Great group of team members to work for digital marketing solutions. Talented and solution oriented. I've been working with them for 5 years now, and I'm extremely happy with the quality of service they provide and the level of professionalism they maintain. I would absolutely recommend them for digital marketing solutions, especially for the manufacturing industry.

Kartik and his team at Wolfable are exceptional when it comes to designing and developing websites that are both visually stunning and highly functional. I was thoroughly impressed with their ability to create a marketing-friendly website for my tax business. I highly recommend Wolfable for anyone looking for top-notch website design, content, and marketing services.

Wolfable has been a game-changer for my manufacturing business. Their focus on metrics such as marketing ROI and their ability to connect marketing activities to business KPIs has been invaluable. Most importantly, I trust that they always have my best interests at heart, which means everything to me.