Best Digital Marketing Agency For
The Finance Services
A full-service digital marketing agency with creative and technical expertise aligned towards helping finance companies maximize ROI and achieve goals.
Creative Digital Marketing & Advertising Agency
For Financial Services
Leading financial institutions trust Wolfable as their digital marketing partner. Our deep financial industry knowledge combined with years of experience enables us to deliver breakthrough digital marketing solutions for the brand's success.
Our digital marketing services are connected together to help financial companies manage their digital campaigns, nurture qualified leads, convert them into customers, and drive more revenue.
We have helped numerous brands establish their online presence, implement smart SEO strategies, drive organic traffic, and grow faster in the competitive finance market.
Marketing Expertise You Can Trust
Digital Marketing Services For The Financial Sector
Search Engine Optimization (SEO) For Financial Services
Smart SEO solutions to improve a website's visibility and ranking on search engines to ensure you reach the right audience.
Paid Marketing For The Finance Industry
Success-driven paid marketing ads and campaigns to drive website traffic that help you generate more leads, sales, and conversions.
Social Media Marketing For FinTech Companies
Reach a broader audience on social media platforms effectively through engaging, informative, and creative posts, videos, and targeted ads.
Web Design & Development For FinTech Companies
Personalized web design & development service focused on creating attractive & innovative websites that reflect the brand's value and offerings.
Conversion Rate Optimization (CRO) For Finance Industry
Gain performance insights, data-driven recommendations, and other key metrics to improve your website's performance and boost conversions.
Video Production For Financial Services
Transform your raw videos into professional and compelling videos to engage viewers on social media, websites, or other platforms.
Content Writing For Financial Services
Increase your brand awareness, boost traffic, and engage customers with high-quality content tailored for each platform and need.
Local Listing For Financial Services Companies
Optimize web presence through local listing and local SEO to help your audience find out about your business easily and instantly.
Digital Marketing Agency

Built to Support Financial Institutions Like Yours
From leading financial consultants to service providers, we support wide finance industries to establish a solid brand presence with which they can drive growth.
Advantages Of Digital Marketing For Finance Industries
Increases Brand Credibility

Creates Brand Awareness

Better ROI

Attract Quality Leads
High Conversion Rates

Enhances Reputation

Cost-Effective

Engage Audience
Strengthen your digital footprint with us
Let's design the best digital marketing strategy to increase your reach and boost your business success
1
What is the importance of digital marketing in financial services?
Digital marketing helps financial institutions understand their customer requirements and improve their customer engagement by implementing marketing strategies that drive awareness of financial products, attract leads, and convert them into loyal customers.
2
How does digital marketing help finance?
The financial industry is highly competitive; hence, building a strong digital presence requires a strong digital marketing strategy. Digital marketing for financial services helps reach millions of people and engage with their financial products.
3
What are the digital marketing services for financial institutions?
The must-needed digital marketing services for financial services companies are SEO, paid marketing, social media marketing, web design and development, conversion rate optimization, video production, content writing, and local listing.
4
What is SEO for financial services?
Financial services SEO helps the finance and banking sector optimize their website with the right keywords and tags to discover on top search engine results pages.
5
What are the benefits of digital marketing for financial services?
The key advantages of digital marketing for financial companies are improved customer engagement, gaining more visibility, reaching more customers, increased conversion rates, and enhanced online reputation.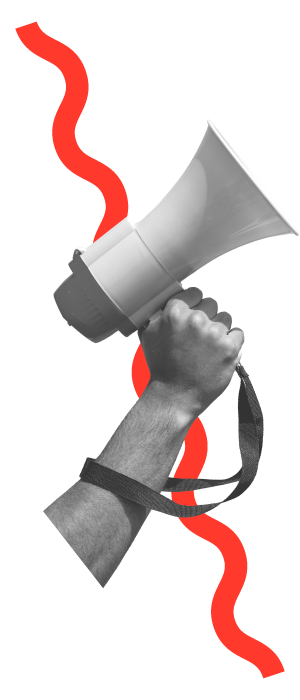 That's What Our Client Said!
Kartik and his team at Wolfable are exceptional when it comes to designing and developing websites that are both visually stunning and highly functional. I was thoroughly impressed with their ability to create a marketing-friendly website for my tax business. I highly recommend Wolfable for anyone looking for top-notch website design, content, and marketing services.