Content Marketing
7 Types Of Contents That Actually Drive Traffic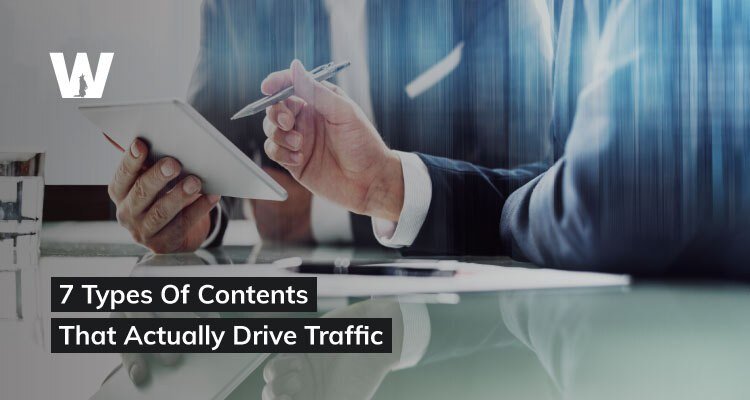 If you're a content marketer who's ever wondered what kind of content pulls the most traffic, then this blog is just for you. Because we're going to break down the content magic into the 7 most effective traffic-generating methods. With rising competition and the abundance of free resources available on the internet, making your content visible to your target audience has become an exceedingly difficult task. According to Micro Focus, 550 new social media users join every minute. Yes, you read it correctly, every minute.
Every minute, 300 hours of video are posted to YouTube!
Every minute, Instagram users upload approximately 69,444 posts!
Every minute, 510,000 comments are made on Facebook, 293,000 status updates are made, and 136,000 pictures are posted.
As a result, social media has become a critical platform in the modern day. Your presence is a must have if you want to be seen by others and connect with potential customers. This will expand your reach and help you develop your business.
As per Broadband Search, in 2008, only 10% of Americans had a Social Media Profile and in 2021 this number went up to 79%.
This implies that if you don't use social media, you'll miss out on 79% of your audience, which is a significant amount when you don't want to lose out on potential clients as social media allows you to reach, cultivate, and connect with your target audience.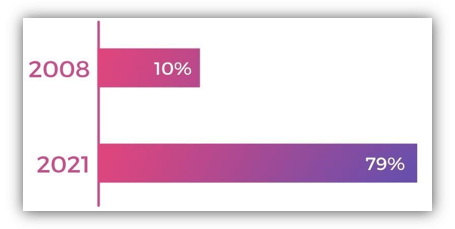 Social media as a whole is a massive platform, and generating content for each one while being active is a challenging effort. Instead, be active on at least three or four sites to attract traffic. We've identified a set of 7 sorts of content that will help you attract traffic in the long run.
7 Types Of Contents That Actually Drive Traffic
1. Videos
Videos are an excellent method to convey a message in a concise and memorable manner. The most efficient approach to increase traffic to your social media accounts is to create short videos.
Making videos and uploading them on Instagram Reels and TikTok has become so popular that TikTok was the most downloaded app worldwide in 2020. A well-made video may be quite convincing. According to Businessofapps, the average total time spent on TikTok by a user in 2019 was 52 minutes per day.
For a wider audience, create a video and start publishing it on TikTok and Instagram Reels. Remember that your video for TikTok and Reels should be between 30 seconds to 1 minute length.
2. Infographics:
An infographic is a visual representation of facts or information. Its name encapsulates everything – information + graphic. Infographics are being shared and seen more often. An appealing infographic will keep your client's attention longer.
Data is in high demand in today's society, more than ever before. People would love to share an outstanding piece of content if you give correct data in an infographic. Infographics may be a wonderful way to keep visitors on your site for longer span of time.
3. How-to Posts:
How-To articles are a wonderful approach to instruct your audience and position yourself as an industry expert. Make a list of all the things you know and create a guide or a brief guide for it.
For example, How to Elevate Your Business Through Social Media Marketing During Corona Crisis?
The goal of this type of content is to provide a lot of useful information. Simply write down your knowledge and create a step-by-step tutorial for your readers.
4. Podcasts:
Podcasts are an excellent method to get your message through to individuals who don't want have time to view your video. Podcasts are a wonderful source of material since people want to learn on the move, and you don't have to sit and devote a certain amount of time to it.
Spotify, Apple Podcasts, and Google Podcasts are just a few of the podcast platforms where you can post your material and get others to listen to it.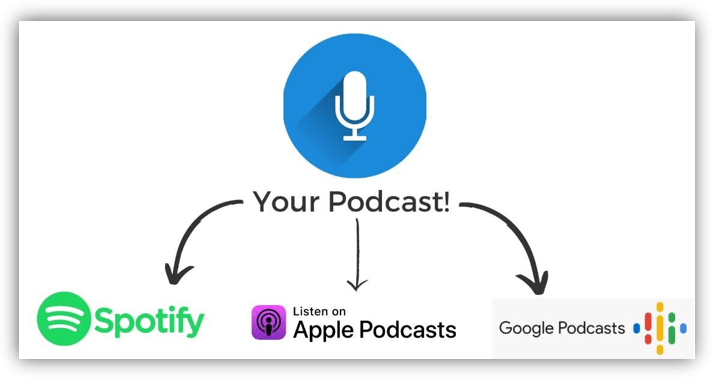 According to Insider Intelligence, the number of podcast listeners will climb significantly this year as demand for on-demand audio grows. The number of monthly podcast listeners in the United States will rise by 10.1 percent year over year to 117.8 million in 2021.
5. Product Reviews:
A product review may be quite beneficial for consumers since they tend to check reviews first before making a buying choice. So, if you publish product/service reviews relating to your industry, you may generate a lot of attention to your content.
According to BrightLocal, 92% of web users now read reviews and 40% make a decision based on as few as one to three opinions. Customers spend 31% more with a business that has excellent reviews, and only 14% of consumers consider investing in a business with a one- or two-star average. Thus, reviews can be a good source to start your journey with.
6. Interviews/ Expert Q&A:
What could be better than bringing a renowned personality to your content, where you can ask him/her questions about your industry and set up a Q&A session. In this manner, you will be able to get their fans to check out your content as well.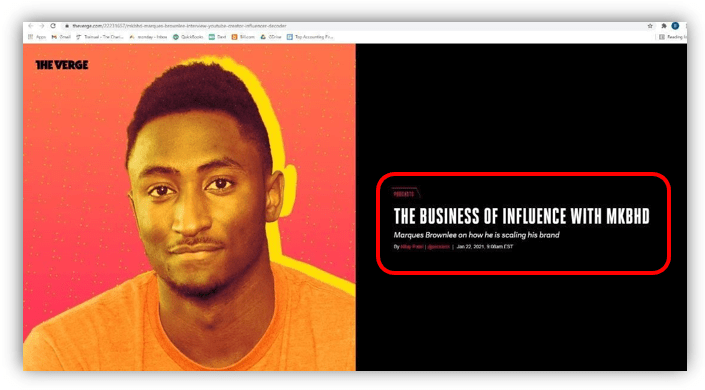 You can witness a conversation session with MKBHD by The Verge in the above image. If you don't have a large budget, you can review their opinion on a specific topic through their tweets or social media posts.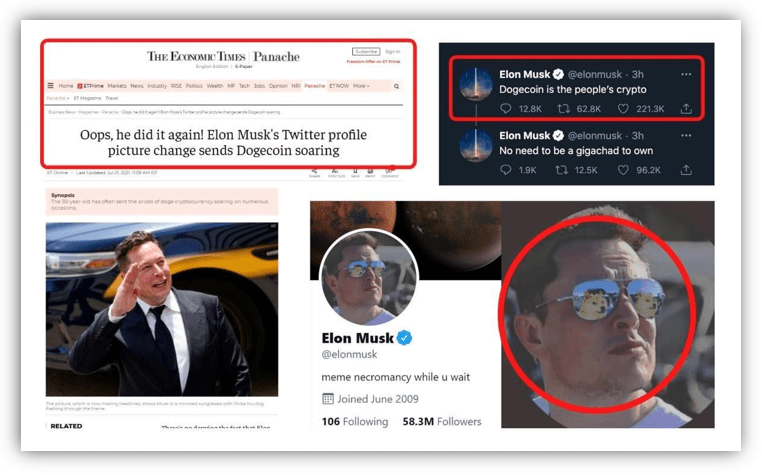 Similarly, The Economic Times published an article about the Elon Musk & Doge coin, which has surged in value as a result of Elon Musk's new Twitter profile picture.
7. List Posts:
If your content contains lists, the odds of it getting read by someone are increased. Let's assume you're looking for '10 Methods to Establish a Healthy Routine' or '7 Ways to Rank Higher on Google.' Surprisingly, you are already reading this article with the headline '7 types...'
List articles are a popular content category since they are straightforward in stating what to expect. They also give a well-defined piece of content that their readers want to read.
Take a look at these list post by Vogue & Forbes, no beating around the bush just straightforward cutting to the chase.
As they saying goes, Variety is the spice of life, that gives it all its flavor, and this applies to your content creation as well. Your audience needs variety in your content in order for you to captivate them and hold their attention for a longer duration of time. High quality reliable content is the root of a successful target reach and healthy traffic.
Make sure you pay attention to what we suggest and prepare your content model in the same way, and you'll be an expert at developing traffic-generating content in no time.
At Wolfable, we assist you in designing your content to meet the demands of your business, ensuring that you have high-quality content that will appeal to your target audience. We also provide a variety of social media services. All you need to do now is attract and grow your organic traffic!