Social Media
The Rise of Brand Building Through Social Media Amidst COVID-19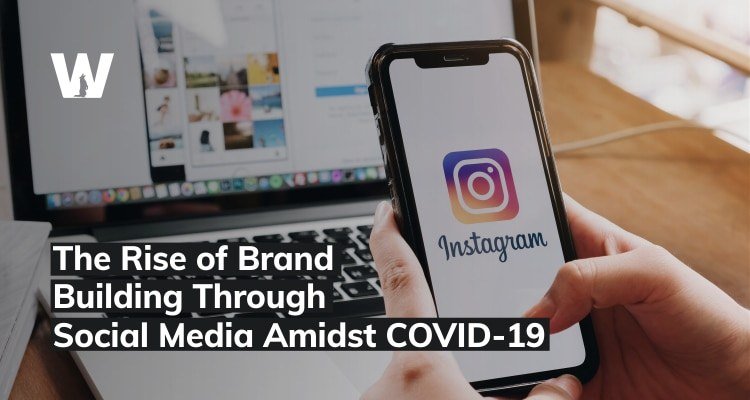 With social distancing norms are still in force, people are spending most of their time at home with their beloved smartphone. Work from home is a new lifestyle for people which gives them ample time to consume content on various social media platforms.
Being online is now more valuable than ever, people are depending on social media to stay in touch with the world while business owners are coming up with creative campaigns to market their products.
With more time at hand, people's content consumption has increased and so does the demand for content. People are exploring more ways of amusement and spending most of their time on social media.
In reality, the usage of digital content growth experiencing new records every day, total messaging across Facebook and WhatsApp has increased by more than 50 percent.
Facebook Feed views as well as Instagram Live views are shooting up due to lockdown.
So the question is,
how should we conquer social media to build our brand amidst a crisis like the COVID-19 pandemic?
This is definitely the most difficult time for brands who are trying to connect with their prospects. During the COVID-19 crisis, establishing a new relationship with the audience and retaining your current customers is more complicated than ever.
Due to crisis like this, businesses have to be more vigilant to ensure that message is effectively communicated by their brands. As a consequence of the short attention span, people do not spend much time on particular content and which indeed makes the content creator job tougher to grab your attention to the brand.
Our conversation these days revolves around this same topic with every person who is keen to establish their brand on social media platforms.
Our social media managers through their creative ideas helped brands to design social media posts that are more user-centric and delivering the right message. Your brand posts on social media should grab user attention so that you will not be forgotten very easily and very soon.
Communicate your content in the form of image-based creatives or stories, videos, platform-specific trends, articles, blogs, and so on.
Now the bigger issue is what to post during these crucial times to build your brand and promote content in your favour?
Follow these Five Mantras while building your brand through Social Media
At the time when people are uncertain about the future, empathy helps in developing a deeper connection with your audience. Design your message by keeping in mind the needs of people. Act of kindness goes a long way in building up the relationship with the prospects. Your focus should be to help people in these unpredictable times which will build trust and confidence among people for your brand.
Associate your brand to spread awareness among your audience in these times. Educating people in the time of crisis will help to increase the credibility of your brand. Develop simple and meaningful pieces of content that show your contributions to society and not solely for advertising benefit. Optimistic efforts will go a long way especially if done with true heart and selflessness as consumers prefer authenticity.
From BINOD to Rashi Ben, the trend is an everyday changing process. The business should follow every new trend to its advantage and develop the conversation across social media platforms which helps in enhancing the brand value among people. Undoubtedly, in the era of digital transformation, trends quickly resonate with consumers and embrace their emotions and experiences with the brand.
Frequent changing of human behavioral trends demands new innovation every hour. Experimenting with new things in real-time help business to gain better insights into consumer behavior and measure sentiment towards the brand. Don't be shy while experimenting with new things and create your content in new ways during these uncertain and unprecedented circumstances.
5. Plan for the next and the beyond
This is the most important challenge while building up the brand. You have to plan your journey before time and ready to be adaptive to changing situations every now and then. Consistency in showing up every day is key for every brand who looking to unlock value from social media. If you're not following it then you will be forgotten very easily. We help business owners to plan their posts through content calendars and uncover new innovative ideas to market their products or services.
Be consistent and engage with some meaningful conversations of your brand with the audience which will provide valuable information about major shifts in behavioural trends of the consumer.
Online brand building through social media has become an essential piece for every business. Apply the above tips while launching your business online or let us help you by building an impressive audience, engaging content and bring in more business.