SEO
5 Best SEO Practices For Manufacturing Industries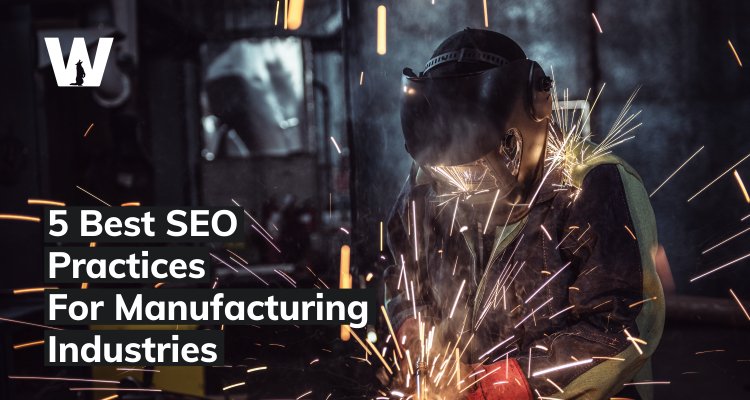 Search engine optimization (SEO) is a combination of enhancements and best practices that are done on and off the website to help the URL rank higher on search engines such as Google. SEO is a key marketing strategy for all manufacturing industries which helps to reach the business target by improving the ability to be discovered by potential customers. By creating online presence that will help to grow business in this digital era.
In order to get a good ranking on search engines following are some of the best SEO practices for manufacturing industries.
On-page SEO and Off-page SEO
On-page SEO is done while structuring the website and optimizing individual web pages. Keywords are added on each page so that they rank well and attract relevant traffic via search engines. On-page SEO can be both optimized HTML source code or content. On-page SEO strategies include using responsive design, using SEO-friendly URLs, starting the title tag with the keyword, and using outbound and internal links.
Off-page SEO are the techniques used to improve the position of the website in search engine results. It includes social media marketing and external link building. Link building is important to make your website rank higher than your competitors and have better domain authority (DA). Website referencing or guest posting are some of the ways to excel at off-page SEO.
In simple terms Off-page a technique where you create a link to relevant source where users having the same interest can find your website. It also helps search engines to categorize the website for the terms and niche.
Local SEO is one of the most cost effective methods for manufacturing companies who have business potential in the local city. Local SEO can be optimized for local keyword volume to generate huge traffic which will ultimately convert into successful business and building of a brand. Manufacturing industries with a national clientele can design an SEO strategy which caters to national and local customers.
In order for SEO to work, it is important to develop new content on a regular basis which is relevant to the current times. As important it is to create new content, old content needs to be optimized and updated. Strategic website updates along with focused content development are the keys to drive the traffic you want and generate leads for your business. New website content includes optimized photos, videos, articles, onsite and offsite link development. Optimizing the metadata is equally important to do well with search engines.
A high-quality content create trust in users and increase brand power. While SEO is for search engines then the content is for users.
The company's website should be both fast and easy to navigate in order to retain the interest of the customer. Site speed sends positive signals to search engines and can help boost website rankings in search results. It also improves the browsing experience for the website visitors, which can keep them on your site for longer and encourage them to learn more about your brand and products.
A quick audit of your traffic analysis will probably show that more than 60% of the website traffic comes from mobile phone users. This is a rising trend wherein, more than ever, internet users are accessing the internet via their smartphones. With people opting for the voice command on their smartphone, it is more than necessary to have a mobile-friendly website to not miss out on a large portion of your target audience.
With the recent announcement by Google that it is switching to a "mobile-first" index, it means that the search engines will push towards mobile as the new standard.